Tile Spotlight: Metal Tile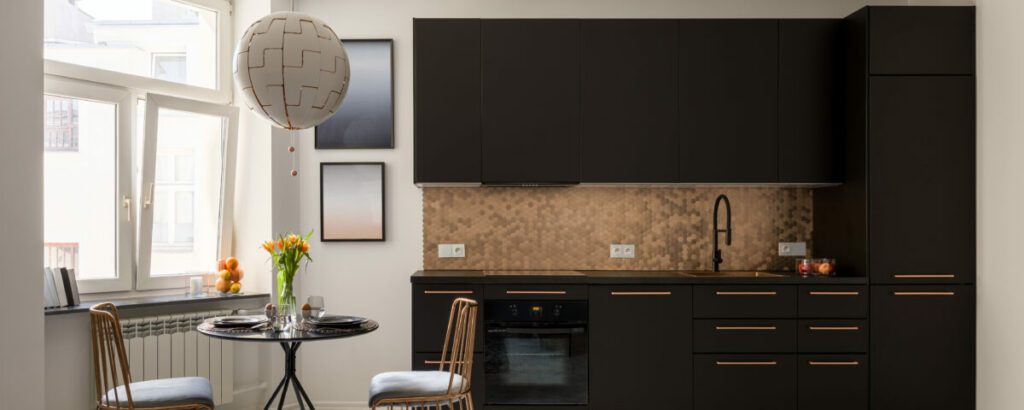 There are several reasons why you should consider metal tile for your home. It is the perfect way to add a unique touch to your home's design.
It can be a great option for those on a budget. Depending on the options you choose, metal tile can be a lot more cost-efficient than other unique tile options like stone or marble. Their designs are also something you can easily make one-of-a-kind. How can you go about doing this, though? How can you know what'll work for your home? Read on to learn about the best metal tile options out there.
Types of Metal Tile
No matter the aesthetic you're going for, there's a metal tile that can help you achieve it.
Stainless steel and aluminum are great ways to bring modernity to your space. It's a sleek option that brings sophistication to any room it's added to – especially if you opt for an intricate design.
If you'd like something warmer, gold or copper tile might be great for you. Copper is a traditional design element, but it's perfect for bringing a unique coziness to your space. Whether you're going for a rustic look or a polished one, this tile option can help you achieve it.
What Can Metal Tile Be Used For?
So, where is metal best used in your home? Not all metals are suitable areas that receive constant water such as showers and pools. So typically, there are three best areas to use metal tile – fireplaces, backsplashes, and accent walls.
Fireplace
Since it's fireproof, adding a metal tile surround to your fireplace can prevent potential hazards from spreading. Besides that, it's functional and easy to clean.
Metal tile isn't a fad that you will go out of style in a few months. You can be confident that your fireplace design will stand the test of time!
Backsplash
Metal backsplash tiles are great for places like your kitchen. They're moisture-resistant, and they won't crumble or stain when wet. Over time, they won't sag or warp, making them especially ideal in areas with high humidity.
Metal tile is resistant to mold and mildew which can have a serious impact on your indoor air quality, and taking steps to prevent it from building up is a great move to make no matter where you live.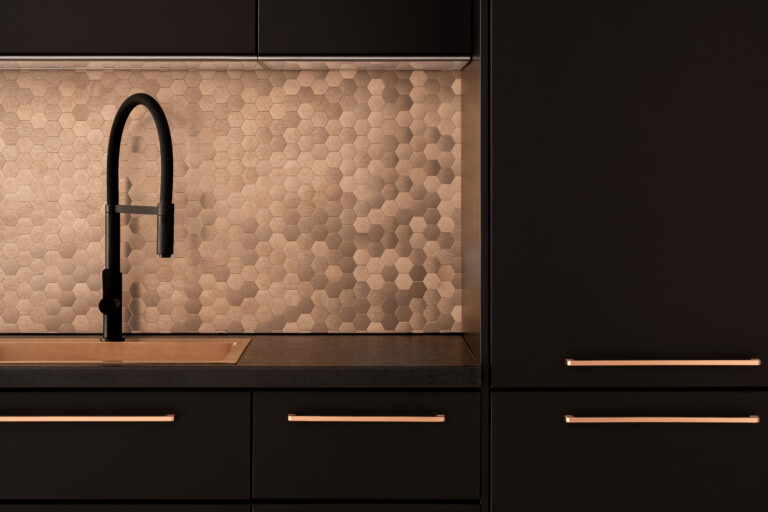 Wall Decor
If you want a unique alternative to traditional wall art, metal tile is a great place to start. It's perfect for adding elegance to any room while creating an entirely different atmosphere for both you and your guests.
They're also easy to keep clean and won't accumulate as much dust as frames or canvases.
Is Metal Tile Right for You?
Whether you're looking for a unique feature in your living room or a nice touch in your kitchen, metal tile can help you achieve it all. It's great for a variety of designs, meaning you're free to use it however you please. No matter what, you'll be left with something you can love for years to come.
We're here to help whenever you need it. Contact us today to get started.