Cleaners and Sealers
LATICRETE® STONETECH®
LATICRETE® STONETECH® offers a complete range of professional-grade, surface care solutions designed to PROTECT, CLEAN, and TRANSFORM your stone, tile, masonry, and grout surfaces.
NEW! LATICRETE has partnered with Microban® to upgrade select STONETECH® sealers and cleaners with antimicrobial technology. Now made to not only offer stain protection but continuously inhibit the growth of stain and odor-causing bacteria, mold, and mildew on surfaces allowing customers to worry less and enjoy life more.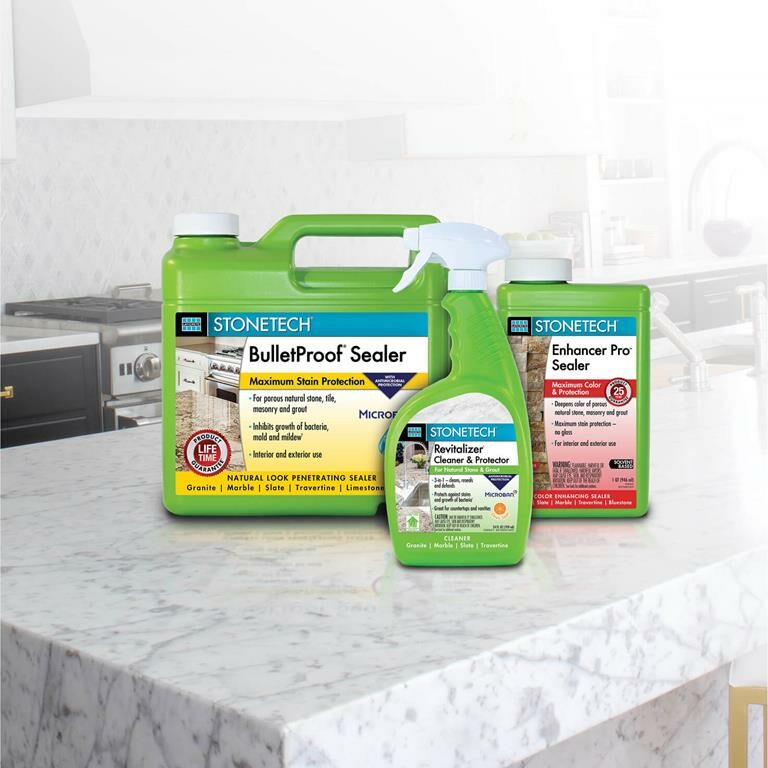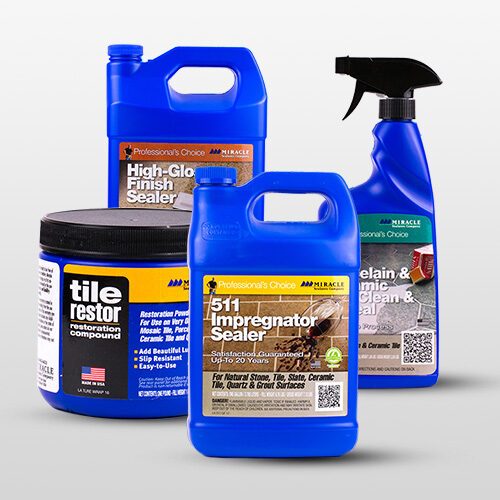 Cleaners and Sealers
Miracle Sealants® by Rustoleum®
Miracle Sealants Company is one of the world's leading manufacturers of premium quality, professional-grade installation and care products for ceramic/porcelain tile, grout, natural stone, brick, and masonry surfaces. We have surpassed the industry standards for more than 34 years.