SCHLUTER
SHOWER SYSTEMS
The Schluter®-Shower System is an integrated tile board shower system that forms a fully bonded, watertight assembly for tiled steam showers. The Schluter®-Shower System eliminates the risk of failures due to water and vapor penetration of tile boards for showers and dramatically reduces total installation time. From Schluter® drains to shower benches to waterproofing pipe seals, Schluter®-Systems offers everything you need to ensure a dependable and watertight installation for your shower applications. Watch the installation video below to learn more. The Schluter Shower system pairs perfectly with our bathroom tiles.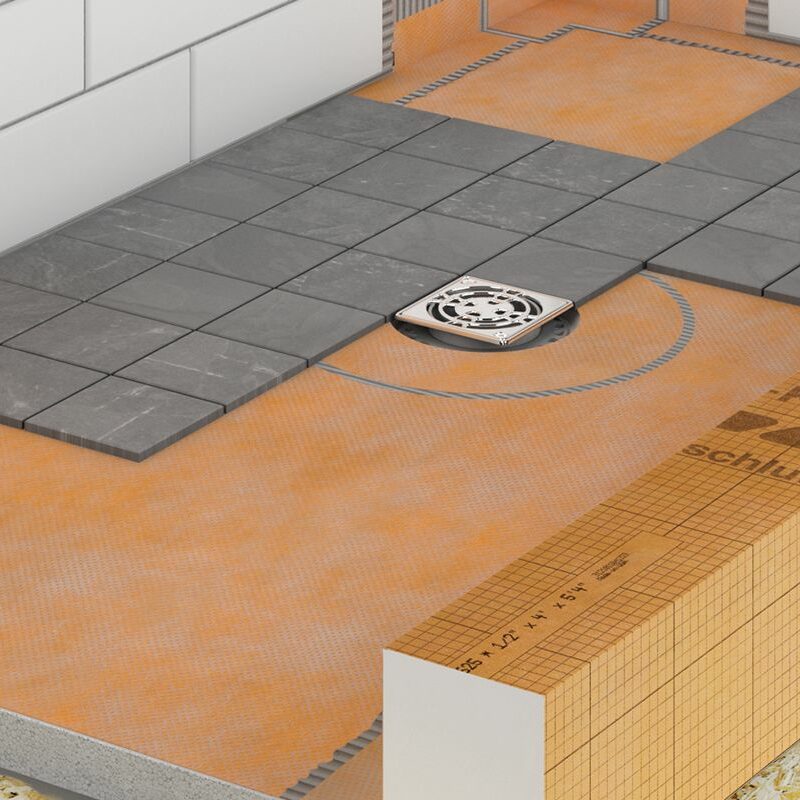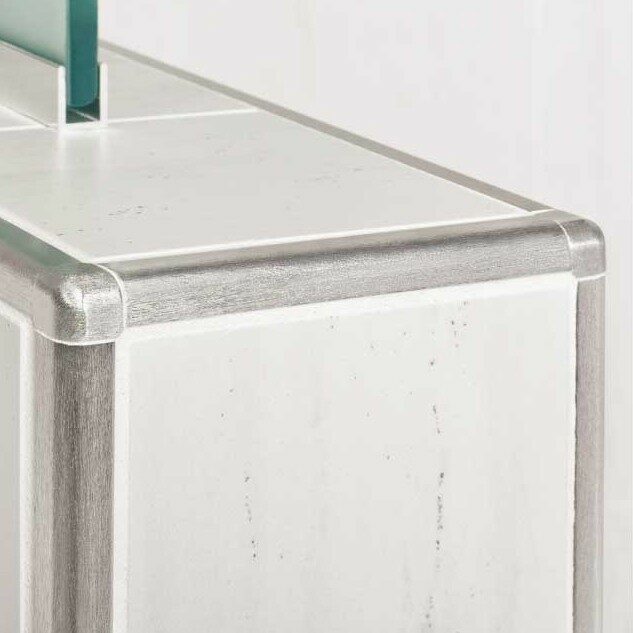 SCHLUTER
Profiles
Ceramic and stone tiles are ideal floor coverings due to their durability and aesthetic appeal. Schluter®-Systems offers an extensive line of finishing and edge-protection profiles in a variety of shapes, colors, patterns, and sizes that open the door to limitless design possibilities and provide attractive alternatives to trim pieces. Schluter®-Profiles protect tile edges from cracking and chipping, eliminate the need for caulking, and provide easy transitions between adjacent floor and wall coverings. Integrated within any field tile, Schluter®-Profiles can add bold or subtle elements of design, while ensuring the integrity of your tile installation.
SCHLUTER
Building Panels
Schluter®-KERDI-BOARD, a multifunctional waterproof building panel, gives you more control over your tile installation project by providing you with the means to simply and easily create ideal substrates for tile. With Schluter®- KERDI-BOARD, you can build custom vanities, shelving units, bathtub surrounds, free-standing partition walls, kitchen islands, and so much more. Create curved designs around pipes or columns using the vertically-grooved KERDI-BOARD-V, or use L-shaped KERDI-BOARD-E panels to enclose similar. Bring all of these elements together using the profiles and fasteners specifically designed for KERDI-BOARD assemblies. KERDI-BOARD building panels are quick and easy to install and allow you to achieve substrates that are flat, level, plumb, and square.