ProLevel System
The PROLEVELING SYSTEM makes it easy and quick to lay any flooring indoors and outdoors, with just 2 elements (leveler and tie rod). The system includes a complete range of 1, 2, 3, and 5 mm cross, T-shaped, and linear levelers for floors and 3-to-40-mm thick coverings. The white T-shaped and cross levelers and the light blue linear ones are equipped with a threaded pin for the tie rod to rotate. The tie rod, made of transparent polyethylene, features a few holes for the user to check tiles for proper alignment and grout lines for uniformity. The system is completed with a PROTECTION CAP to protect delicate floors such as marble, natural stone, and porcelain ones, lapped by the tie rod's rotating action, from scratches; an UNSCREWER for the levelers broken by the tie rod to be removed quickly and easily using a common drill; the PROLEVELING WEDGE SYSTEM, i.e. a leveling system with wedges, ensuring improved efficiency and ergonomics, and in compliance with regulations, thanks to its fins directly fixed to the base; a patented over-tile multi-thickness MULTISPACER that can be reused for cross, T-shaped and linear laying - all in one product.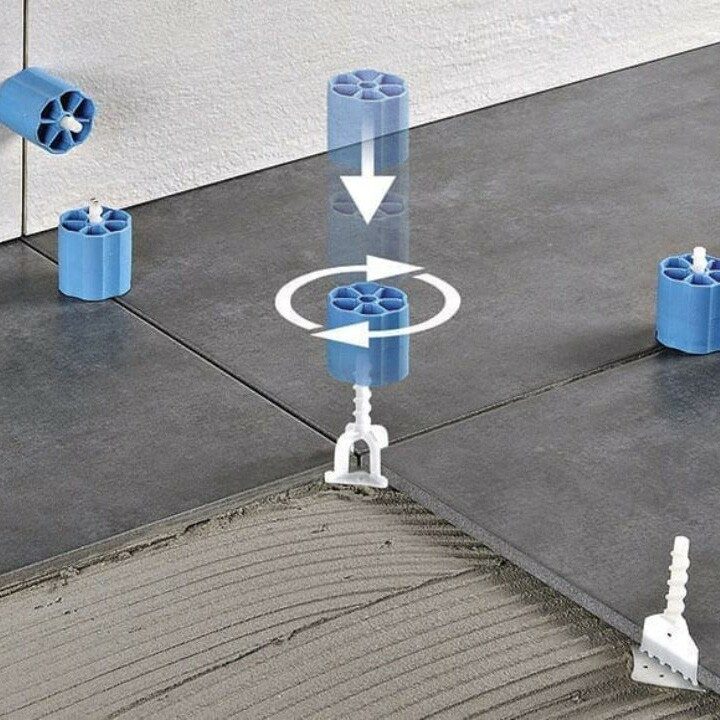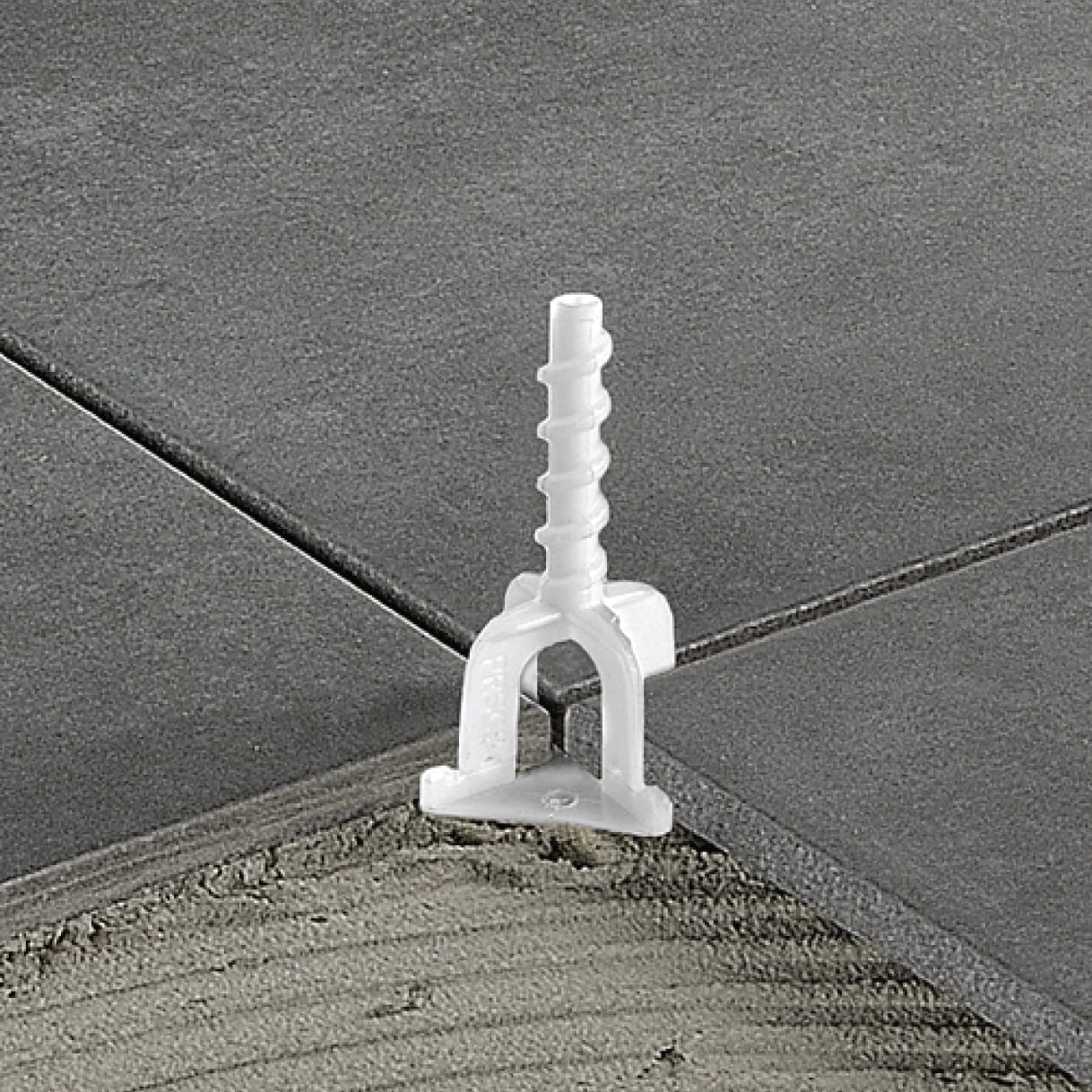 Install
Install your tile like you would with any other tile tool using the Proleveling Spacer.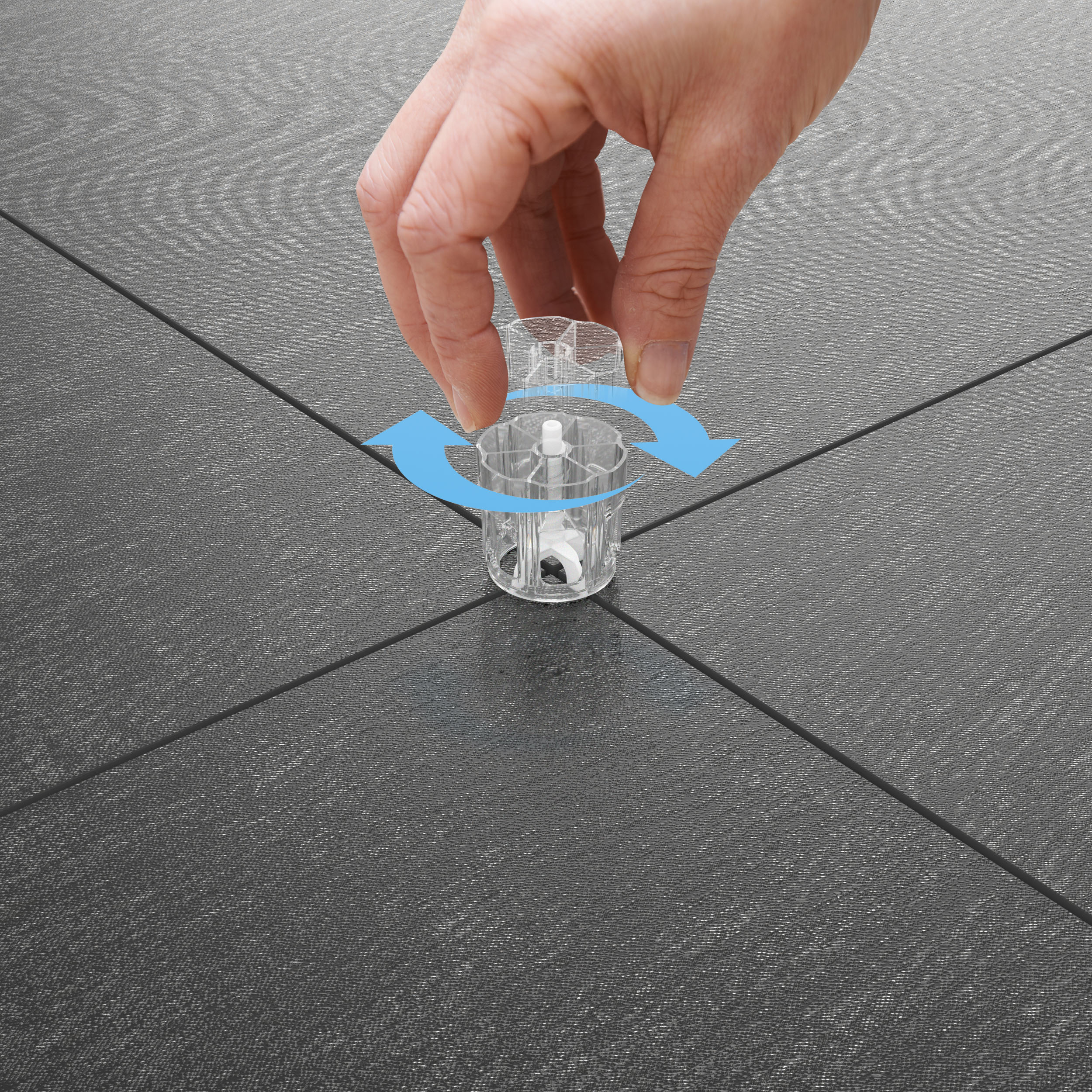 Twist
Twist the blue Prolevel Pomel down onto the tile. Tightening the pomel pulls the tile raises or lowers the tiles to be level with one another.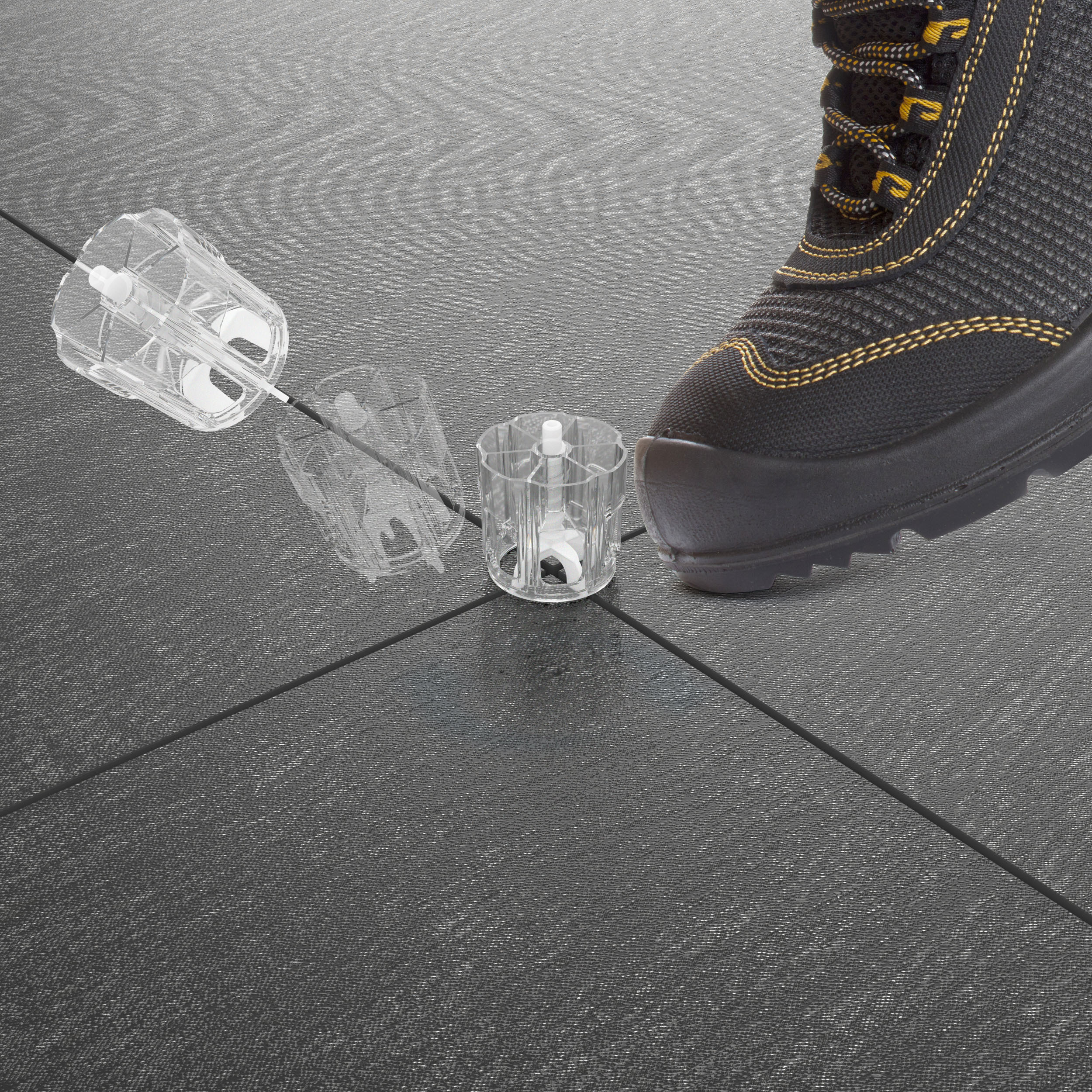 Snap
After the thin-set has cured, simply kick the blue pomel and the spacers breaks off at the base. The Prolevel wall and floor tiling system will leave you with professional installation results.
Remove
Simply remove the broken spacer from the pomel by twisting them out or using the red drill bit attachment for quick removal from the tile leveler. You are now ready to reuse the Blue pomel on your next tile job.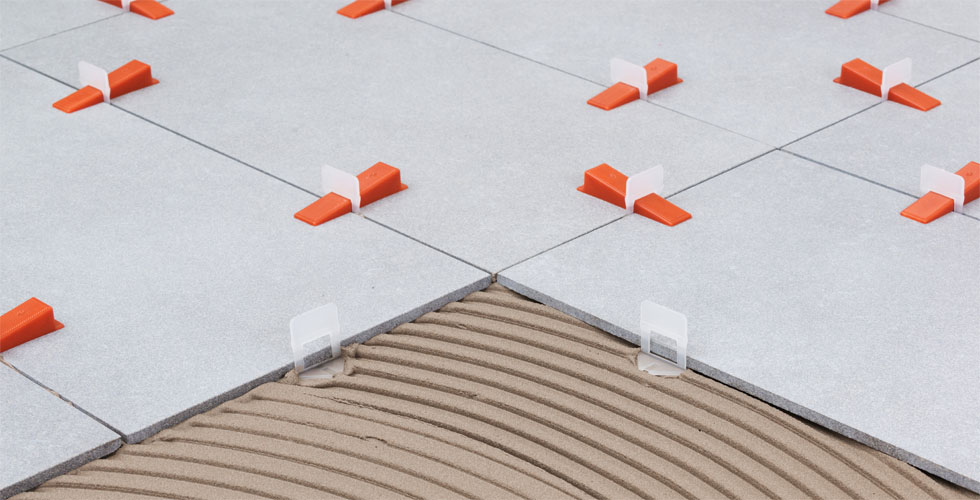 Raimondi RLS Leveling System
Since 2009, the wedge/clip leveling system from Raimondi has been satisfying customers across the world. Maximize your productivity and your accuracy with this innovative leveling system from Raimondi. Learn more about the RLS leveling system and what it can do for you and your home today.