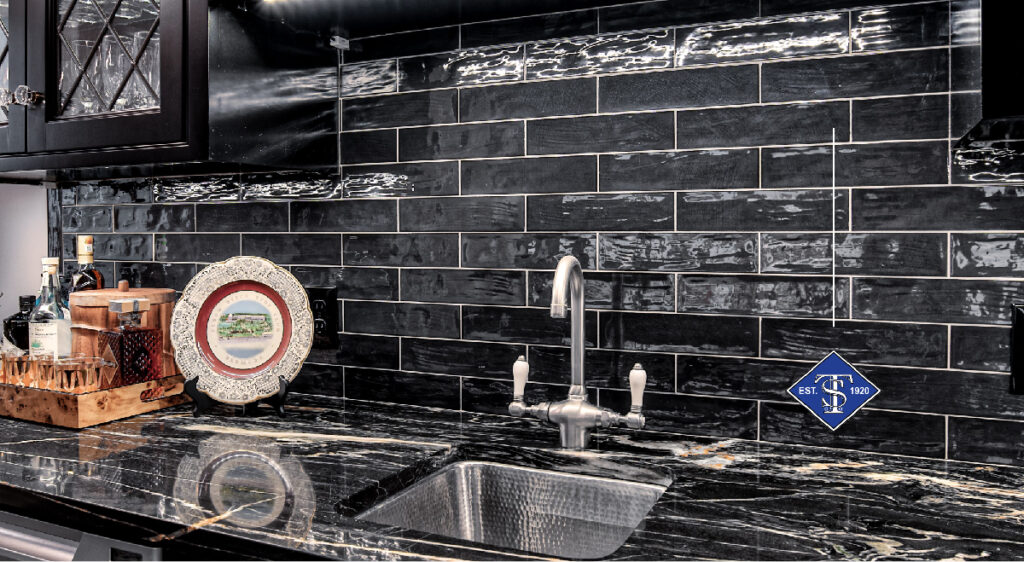 While minimalism designs have been a very popular choice for homeowners lately, recently this has been applied to tile and has become a trend that many people are starting to take note of. Previous to the surge in popularity, many designs were geared towards more understated aesthetics. It is quite opposite with maximalism. This bold design style is becoming a major trend that many people are raving over. If you are someone who is seeking cutting-edge tile trends for your bathroom, maximalism may be perfect for you. With that in mind, the following is a closer look at the maximalist bathroom trend.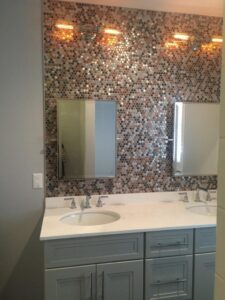 What is Maximalism?
Most people have heard the term minimalists before. While minimalists believe that less is more, maximalists believe quite the opposite. If you are interested in maximalism decor, you'll be going for a bold look. This may mean more color, layers and more texture, above all. Furthermore, it means you prefer your decor to stand out rather than being neutral and in the background. Some of the most common traits of maximalism are:
Bright patterns and prints
Layering
Extravagance
Bold colors
Different textures
Mismatched Artwork (Maximalism is known for adorning the wall with a variety of artwork in mismatched frames.)
Mixing/ Blending of Design Styles, such as English, bohemian, Victorian, vintage, mid-century modern, art deco and others.
Who Should Consider Maximalism?
Although maximalism is not for everyone, there are plenty of people who would love to create this decor style in their homes. Some people who should consider transitioning to a maximalist decor style are:
The Multifaceted: If you are someone who enjoys multiple design styles, you may want to invest in maximalism. This is because it allows you to display all aspects of your personality at once.
Those Looking for a Refresh: If you have been growing tired of a more minimalist decor style, updating your bathroom to a maximalist style may be the perfect way for you to give maximalism a try.
The Unconventional: If you are someone who marches to the beat of their own drum and likes things that are unconventional, you will love to design your bathroom in a maximalist style. This will allow you to create a unique design that is all your own.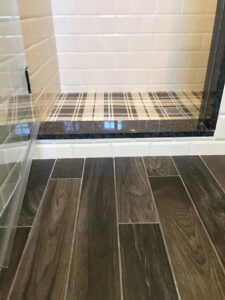 Therefore, if you are interested in revamping and purchasing new wall tiles for your bathroom, you may want to consider doing this from a maximalist perspective. No matter if you prefer to keep it more modern and simple or prefer to stick to vintage maximalism, there are plenty of color schemes and design options to choose from. Rather than sticking with a more minimalistic style, embracing maximalism can open you up to a new world of design and decor.
Key Takeaways
Although minimalistic decor styles have been all the rage in recent years, maximalism is the latest decor trend.
Maximalism is essentially the opposite of minimalism and champions bold, bright colors and patterns above all.
Maximalism is great for people who are multifaceted or who otherwise need a refresh.
Need Help Creating a Maximalist Bathroom?
Overall, creating the perfect maximalist bathroom for your unique taste does not have to be as hard as it seems. No matter if you have your own unique vision, if you are open to suggestions, or a little bit of both, we can help you bring your ideal bathroom idea to life. If you are seeking premium quality tile stores, contact your friends here at Standard Tile today or visit one of our showrooms.