Home Color Trends You'll Fall in Love With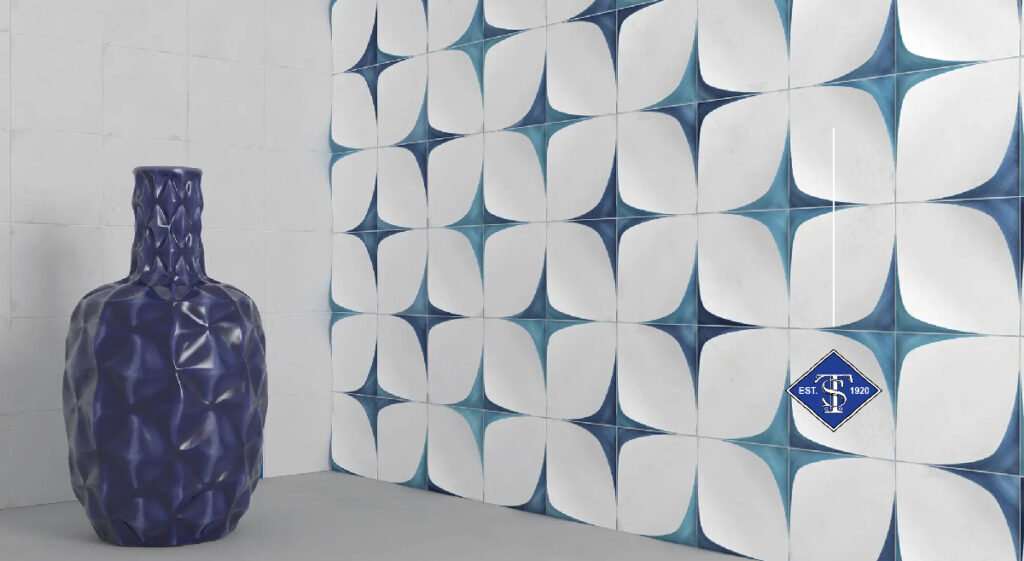 If you are looking to refresh your home's interior, adding a pop of fresh color is an easy way to do it. Here are some of the best home decor color trends.
Color is a powerful tool that can impact the look and feel of a space. It can make a small room feel bigger and more open. It can even impact your mood by giving off a sense of calm, comfort, or cheerfulness.
The color scheme you choose can (and will) influence the feel of a room. But there are so many options to choose from, it can be difficult to know where to start.
If you are at a loss for which direction to go, take a look at these home decor color trends. They will help you produce a living space that you and your guests can enjoy.
Home Decor Color Trends
Once you decide on these color trends for your home or a particular room, the next step is making tile selections to complement it. You can start with wall and floor tiles, then accent with home decor.
The most popular home decor color trends that we are seeing are blues and greens. These evoke the outdoors and can liven up a room while bringing a sense of calm and serenity.
Their popularity may have something to do with more people working remotely. They are great for living spaces as well as workspaces. These colors are proven to help you relax or focus.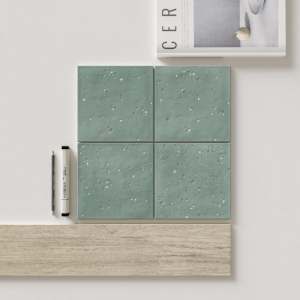 Greens
Green is a refreshing, organic color to incorporate into your home's design. Whether you are interested in verdant accents, or you'd like to remake an entire room with a botanical motif, you can't go wrong with "going green".
Brighter green tiles, like sage, mint, or olive, can bring a sense of growth and tranquility. Darker green tiles, such as emerald, can give the room a warm, dramatic feeling especially in a smaller space.

If you'd like to experiment with green tiles but are a little hesitant, start with a smaller space such as a powder room or mudroom. You can also incorporate other green accents into your design to test it out.
Blues
Blues remain one of the all-time most popular interior colors, but we have been seeing an even greater surge in this trend this year. Shades of blue evoke the sea or the sky and will give any room an airy feel. Blues can bring a sense of vitality and lightness.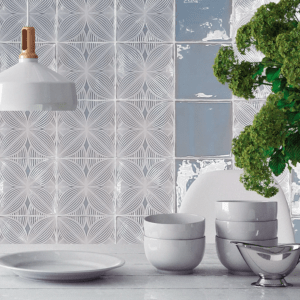 There are many different tints of blue to choose from. This can make it difficult to narrow down options.
Keep in mind that blues pair well with neutrals, including whites, blacks, and grays. This makes blue a good option for accents, adding a bit of color to an otherwise plain room.
If you are doing a complete makeover, consider a mix of blue shades. Navy, royal, and charcoal blues are great choices for tile floors or walls. Lighter blues are good for tile accents, like borders, backsplashes and fireplace surrounds.

Get More Home Decor Color Trend Ideas
Now that you know some great home decor color trends, you can decide which is right for you. If you need help getting started, reach out to a home decor expert to point you in the right direction.
For over 100 years and five generations, Standard Tile has been a preeminent tile distributor and wholesaler. We have an extensive inventory in stock as well as several showrooms.
Reach out to us today to learn more about our products and services or for decorating ideas.