How to Create a Welcoming Entryway with Tile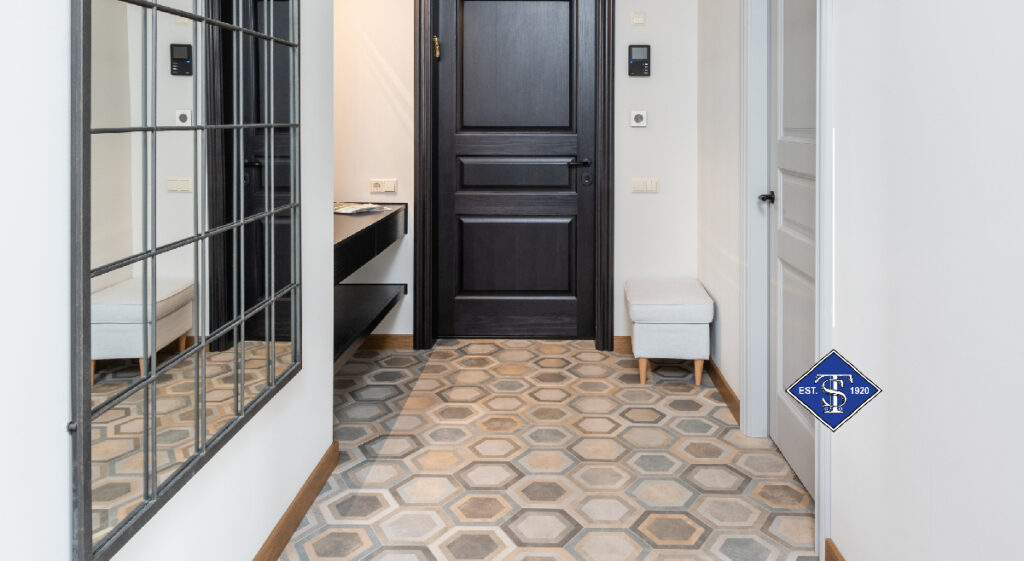 Did you know that first impressions are formed within 7 seconds? This stat relates specifically to first impressions of people, but your home is no different.
And guess where the first impression of your home's interior is formed? In the entryway of course.
The design of your entryway plays a key role in the overall look and feel of your home. If you let your entryway design, be an afterthought, your home will be instantly less inviting.
One of the easiest ways to rake up style points before visitors even set foot across your threshold is by picking an impactful tile design.
If you want to feel excited to enter your home, and wow first-time visitors, keep reading for some stylish entryway ideas using tile.
Get the Natural Look for Less
If you're after a calming, classic look for your entryway design, natural stone is an all-time favorite. It's very hard to go wrong with natural stone, especially if you pair it with soft, neutral home decor.
But natural stone can be a budget blower. If you're trying to keep costs low but still create a cozy entryway, faux stone alternatives, such as a porcelain slate looking tile, can be a great way to go.
Inject Some Drama with Checkerboard Tile
Do you want your entryway design to make an impact? Checkerboard tile is one of the quickest ways to make a statement, and it's also one of this year's biggest trends. A checkerboard tile pattern will inject instant drama and transform your space into a true entrance hall, no matter the size.
A checkerboard entryway design can work in small or large entryways. In a large entrance hall, it can create a sense of grandeur and unapologetic pattern.
In small spaces, a checkerboard pattern can add a much-needed source of visual interest and energy.
Black and white is a time-tested choice, but you can use just about any combination of colors in a checkerboard tile design.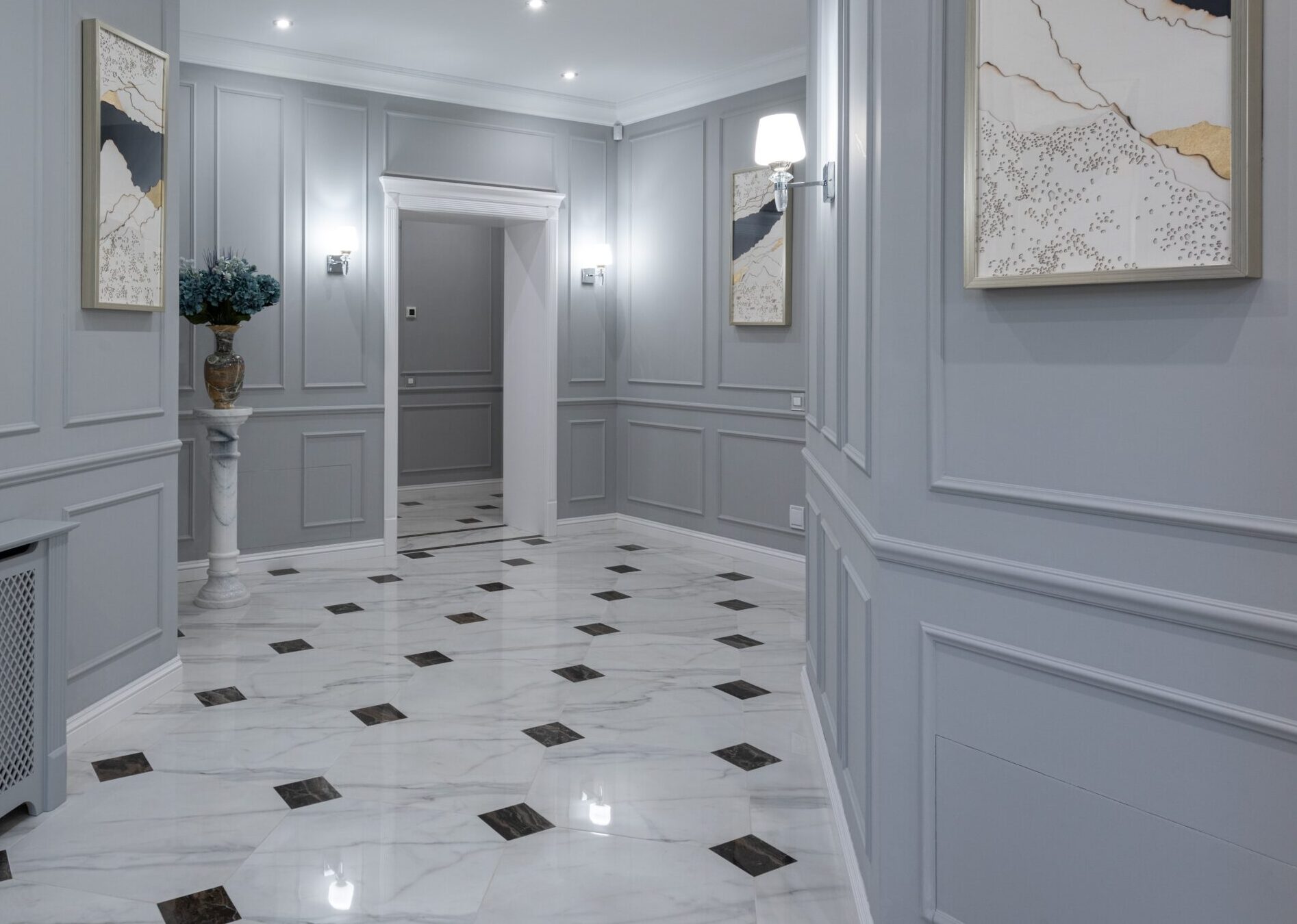 Use Pattern to Define the Foyer in Open-Plan Spaces
Do you have an open-plan living area with very little definition between the entryway and the rest of the space? This is a common problem in newer homes, but we have an ingenious fix.
If you're struggling to figure out how to create a cozy entryway in an open-plan area, consider using a patterned tile to distinguish the boundaries of the rooms.
Start with a contrasting border that wraps along the base of the walls, with a plain tile for the bulk of the space. Then, incorporate a square or rectangular area of an accent tile (almost like an area rug) in the middle of the entranceway.
Not only will this help to define your entrance hall, but it also gives you an opportunity to play around with patterns.
Tile can also be used on walls to help create an inviting entrance. For instance, you could use Zellige tile in a patterned area, corner-squared diagonal tile, or a basket-weave mosaic.
Add Energy with Small Scale Mosaic Tiles
If you're dealing with a small space, one of the best entryway ideas to implement is intricate mosaic tiles.
Small-scale mosaic tiles with a contrasting grout can add energy and interest to a room with limited space. At the same time, they're less overwhelming for a small space than large-scale patterns or slabs.
Nail Your Entryway Design with the Right Tile
No matter the size or layout of your entryway, you can add interest and personality with the right tile choice.
Are you ready to begin designing a fresh entryway for your home? Let us help!
Standard Tile is an industry-leading tile retailer with outlets across New Jersey. Browse our range of tiles today or reach out to let our team of design experts help you pick the perfect option.