How to Decorate a Living Room with Tile Floors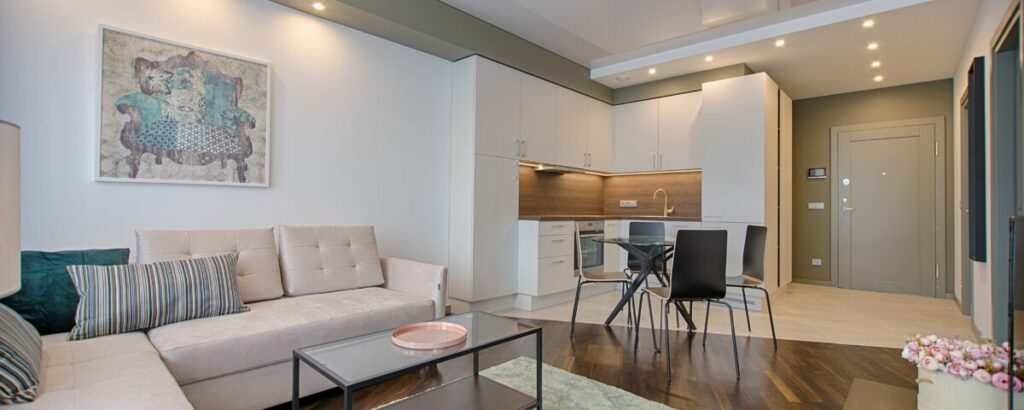 If you are looking for ways to give your living room a unique look, you should consider your flooring. Here is how to decorate a living room with tile floors.
You might have finally decided to invest in improving your living room flooring. Now you have to decide what to install for this valuable upgrade. 
While many opt for wood options, tile floors add a level of luxury and style that can't be matched with other material options.
Are you looking for living room floor tile ideas that you could use in your home? Read on to learn more about using tile in your living room and get some ideas for your space. 
Why Choose Tile for a Living Room Floor?
Tile is an interesting alternative for a living room space. Tile flooring comes in a variety of options and materials, giving you a plethora of design choices. 
Tile is also highly durable. Once installed, it requires very little maintenance and is likely to outlast any other flooring option you might consider. 
Tile flooring can handle the high traffic and high usage that your living room space gets daily. If you have children, spills on tile are easy to handle with a simple damp cloth wipe-up.
Tile also adds sophistication to a space, and your options for color, shape, and even texture in tile are huge. 
Consider Design Trends
When considering your living room decoration ideas, you want to consider design trends. One nice feature of tile is its timelessness. While the popularity of some tile designs may ebb and flow, tile will remain a popular choice. 
Not only can you consider the tile material (more on this later), but you can also consider the size, the tile's color, and the pattern created by how the tile gets installed. 
Tile can be installed in larger pieces creating an expansive look. You can also use a variety of tiles to create a pattern in your flooring.
Consider your tile choices like you might consider choosing furniture, fabrics, and even paint colors for your space. It should be a part of your design aesthetic. 
Tips for Choosing Tile Material
 With so many different tile designs, choosing which will work best for your space can be hard. It makes sense to bring tile samples home and lay them in your space to get a sense of the look and feel of the tile. 
Like choosing a wood floor, where you would choose the type of wood, you also need to choose the material that makes up your tile.
Porcelain tile is one popular choice. Porcelain tiles are durable, affordable, and easy to clean and install. It's highly versatile, and there are many options in porcelain. 
Other tile floor options include:
Cement tiles

Marble

Limestone

Travertine

Granite

Terrazzo
Once you choose the material for your tile, you will also need to consider your color options.
Tile Floors, Just the Right Look for Your Living Room
If you're hoping for an upgrade that will be worthy of the investment and make a design statement for your living room, tile floors should be your first choice.
Learn more about our wide selection of living room tile options on our website, then schedule a visit to one of our area showrooms.